Mel Learns To Have Love For Herself Using Creatrix®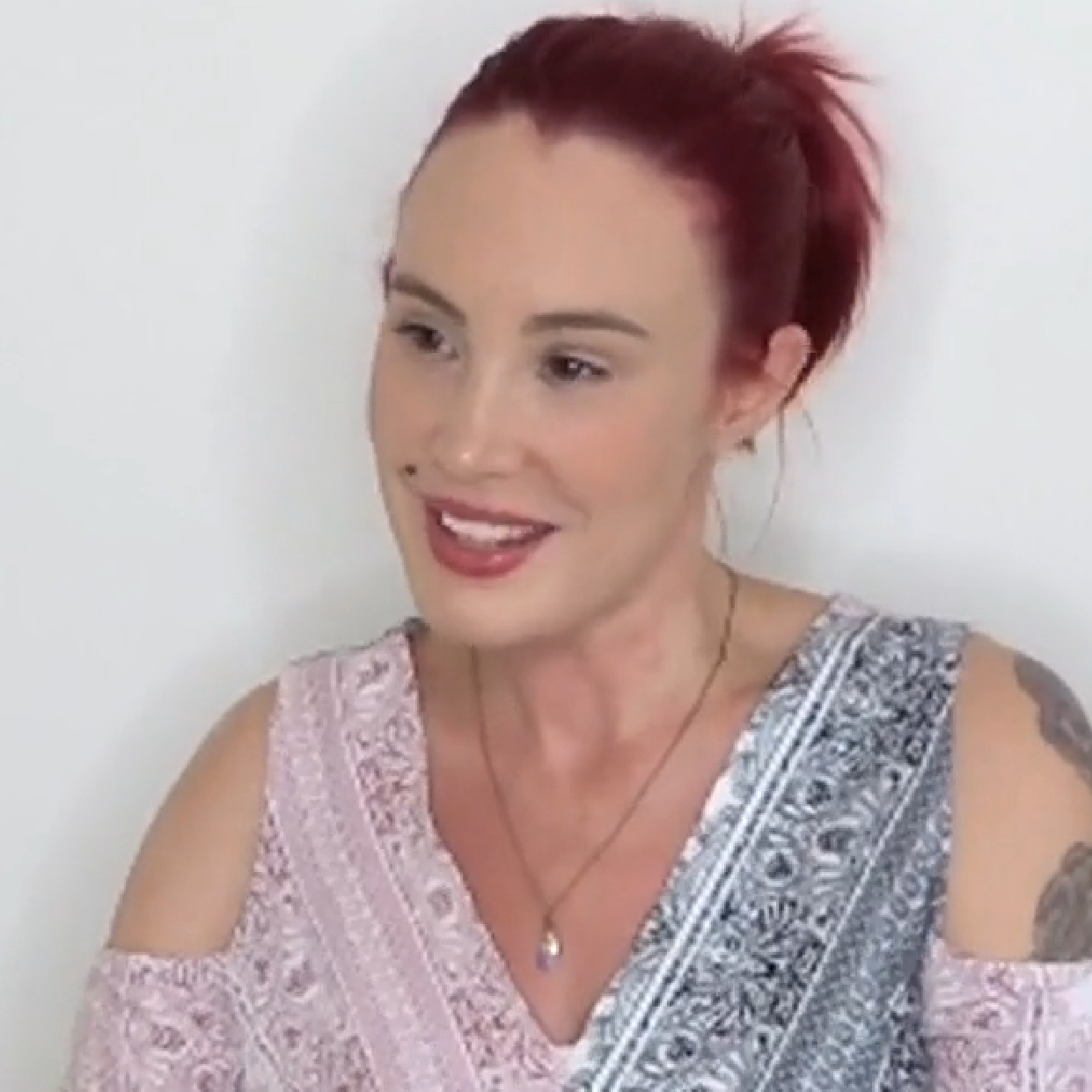 Before Creatrix® Mel identified her own issues to all be centred on self – lack of self worth, self doubt, fear of abandonment – all issues many women struggle with every day. After Creatrix® this is what Mel has to say about herself "I'm proud of who I am and I'm proud to get out there and be who I am, the authentic, real me."

Transcript:
I really don't care, I am who I am. You either take me or you leave me. I'm proud of who I am and I'm proud to get out there and be who I am, the authentic, real me.
We Ask Melanie What Her Three Biggest Blocks Are
The things that are holding me back stem from fear. It's just that putting myself out there. My self-worth. My self-doubt. That fear of abandonment, which, I guess, comes with what people think of you because they might end up leaving.
Now Watch Melanie As She Puts Creatrix® To The Test On Her Own Personal Blocks
I really don't care because they were fears controlling me from moving forward with different things and different opportunities that I wouldn't have taken before, where now, I still get nervous but it's not going to stop me from doing it. I love myself, there's no issue with self-worth. Yeah. It doesn't – self-worth doesn't even really strike a nerve, I guess, and it's hard to relate to what my problem with my self-worth was before.
A Few Days Earlier We Asked Melanie, Why Did You Choose This Transformologist® Course From The Sea Of Other Therapies Available?
I had attended two workshops from – that other Creatrix® Facilitators held, and I found the information so intriguing and amazing, and I walked away from those workshops wanting to be able to share the information, but not having all of the tools to actually go and deliver it to other people properly. And I know, just the little bits that I learnt from those workshops helped me – I don't know – see me better and understand how I work and why I work the way I am, so I want to be able to go and share that with other people properly and see that change.
After Her Personal Creatrix® Look At The Difference
It's really hard to put into words what this week has – I'm going to get emotional – what this week has brought for me. I wish I could have done it sooner, absolutely wish I could have done it sooner. And, when you do want something bad enough, you'll make it happen. You've just got to make sure you want it for yourself and go do it. Not only do I walk away here a completely changed, better version of myself, I've made 15 new friends, I've become part of an amazing mission, and I am lost for words, because how do you describe what happens in this week? It's – yeah, it's a priceless moment with amazing, special people. There's – yeah, there's no words to put on that. I'm very grateful to be part of this.