Watch How Karyn, a Practitioner, Sets Herself Free of Fear in Business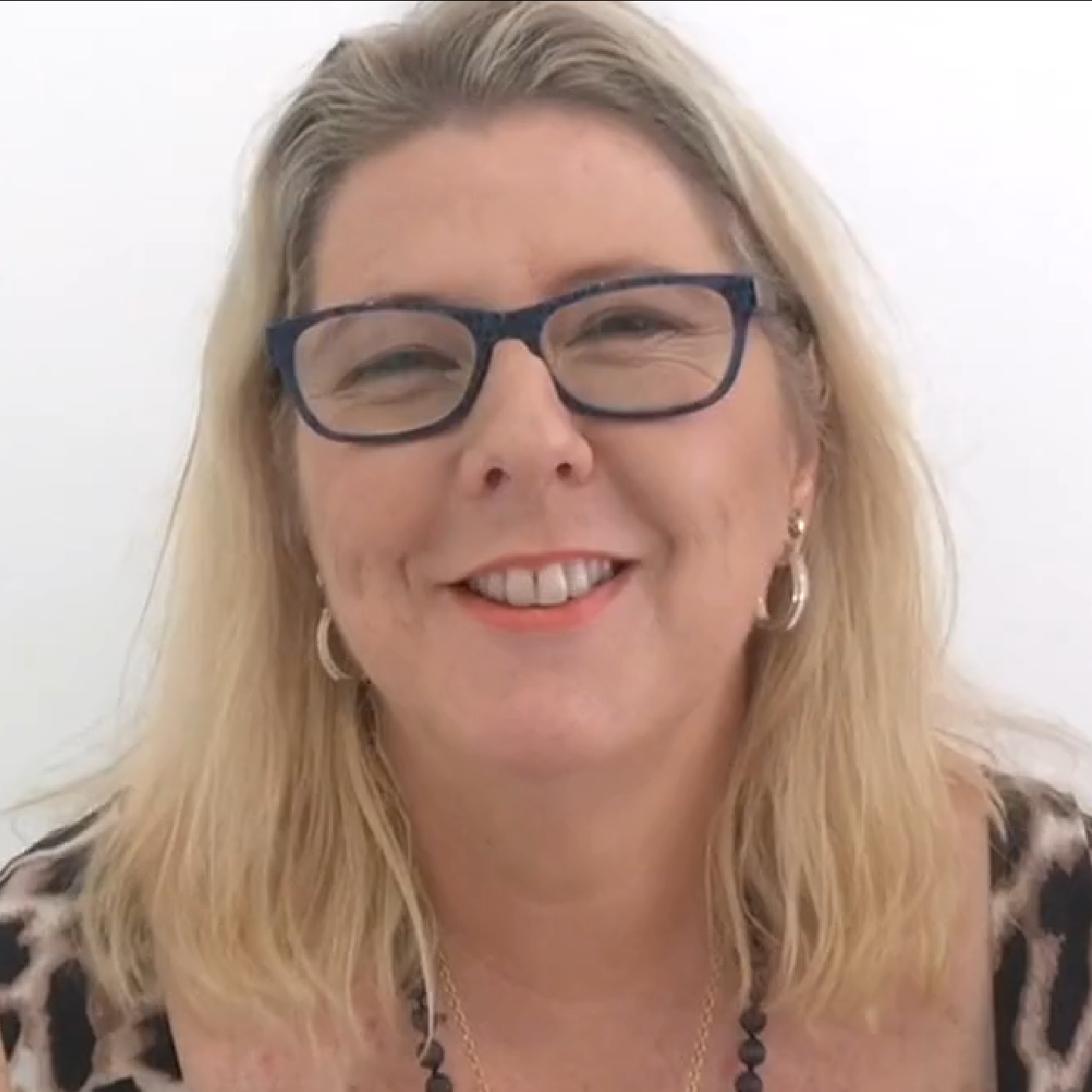 Karyn had studied so many different modalities before Creatrix®, but still felt she hadn't found that missing piece to help her clients finally break through. She was in search for something that finally delivered on what they promised they would, and she found that in the Creatrix® Transformologist® course.

Transcript:
An experience of a lifetime. It's something that, if you care for yourself and you care for all your loved ones, it is something that you really need to do, so that you can actually experience life the way we're meant to experience life, with joy and passion, and just loving life and loving yourself.
We Ask Karyn What Her 3 Biggest Blocks Are
I'm not good enough and being afraid – just afraid to get out there and put myself out there, and afraid to – afraid I can't help, afraid that I'm – no one's gonna like me, no one's gonna love me for me. I'm afraid – this is fear but I cover that fear up. So it's allowing me to just be without all this fear.
After Her Personal Creatrix® Look At The Difference
What, not good enough? I'm exceptional! I don't even know what that means. The way I see fear of being myself now is, I am myself. How can you be afraid to be yourself? Basically, being yourself is this amazing, wonderful, beautiful person and beautiful woman surrounded by amazing people, so be yourself. How can you not?
I feel that I have the tools to help any woman who wants to be – get off that stuck session and get out of their own way to be who they really really want to be. And just find their own joy and just be themselves, basically.
A Few Days Earlier We Asked Karyn What She Felt Her Confidence Levels Were At Getting Results
I rate my current confidence in getting results with my clients with my current modalities as probably about a five. I believe there's a missing piece, that there's something that isn't allowing me to clear my sh*t, as well as allowing my clients to clear their sh*t, because until – and I am a big believer in this, I can clear the stuff that's holding me back, how am I supposed to help my clients? And, if – because how can I be good enough to show them – or help them do what they need to do for themselves, if I can't help myself? The methods I use to currently help my clients are – I've studied Kinesiology,  NLP, Timeline Therapy, Reiki, Crystals, Hypnotherapy. And I've loved learning it all, but it doesn't actually do what I think I was promised – all that was promised when we started the courses that it would actually help.
How Do You Know Creatrix® Will Stick For You?
My confidence in using Creatrix® for women now is 100% because, basically, what this can do for women just empowers them and just makes them get rid of all their sh*t, that any other tool they've used before had to just, sort of, like niggle away at different emotions, as opposed to just getting – just emptying that cup. It's awesome, absolutely amazing.
If you want to empower women, you need to do this Creatrix® course. It's – not only will you learn – have a tool to help yourself and help others, but you will meet these amazing people and you just have connections that you're going to have for life. And just beautiful. You've got to do it. Find the money, do whatever you need to do to get here. You won't regret it.