Shop
Books and online courses by Maz Schirmer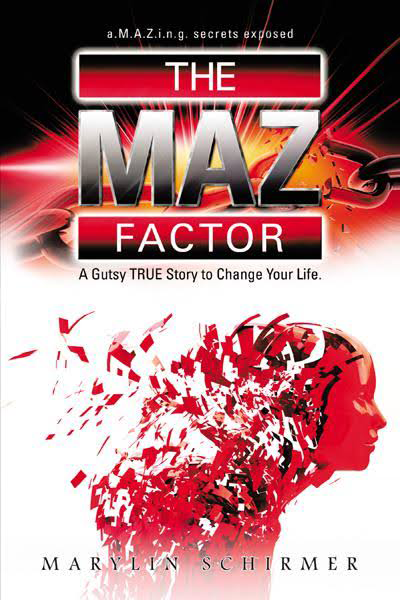 The Maz Factor: A Gutsy True Story to Change Your Life
by Marilyn Schirmer
Maz's early life is like a script of a horror movie. Torture. Gunpoint. Multiple rapes. Childhood abuse. Fleeing for her life. In hiding. 2 incurable illnesses.
The MAZ Factor chronicles the inspirational story of how this former uneducated single mother of four on a pension uncovered a miracle that saw her escape the monsters of her past. It goes on to show how she pioneered a world-first women's breakthrough method that's well on the way to setting 10 million women free.
The book not only shares Maz' story and her own wake-up call, it also gives you, the reader, practical lessons you can use to help you become all you can be.
It really is like an instruction manual for living your potential.
Empower You As A Woman: How To Rise Above It and Turn Your Life Around
an online course by Marilyn Schirmer
Are your ready to make a change in your life for the better but don't know where to start?
This is the perfect place to begin your journey towards a life with more freedom, happiness and success.
Maz teaches you some proven techniques to prepare you for whatever life my throw your way. The methods you will learn can be drawn upon for the rest of your life to support you when needed. This course is jam-packed full of value!
So what are you waiting for?!